---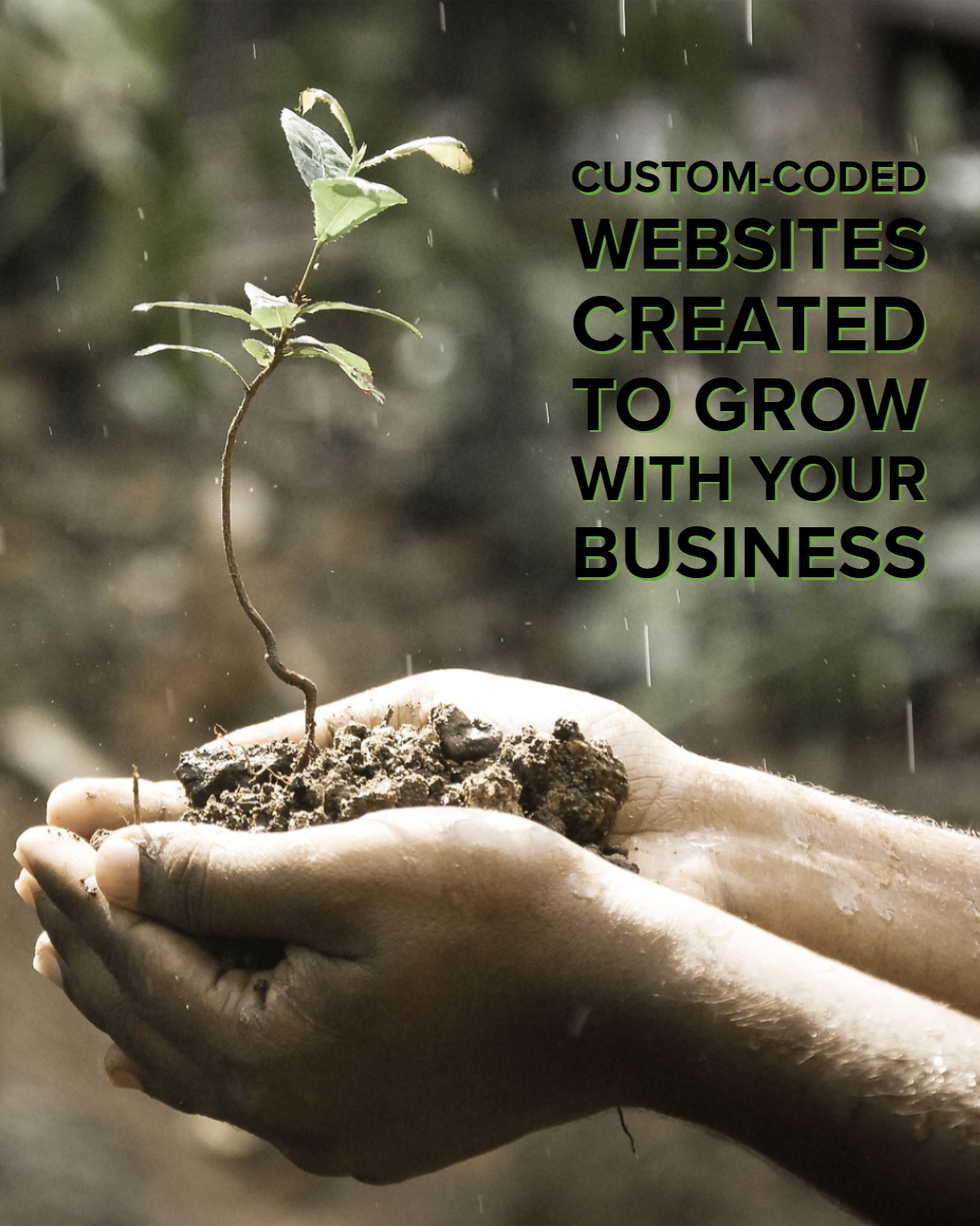 Everybody knows that you need a website if you run a business these days, but what kind of website do you need, and what kinds are even out there? There are a few types of websites available, custom coded, and template websites. But what is the difference between the two, and how do you decide which is best for your company? When purchasing anything, especially a website for your company, it's good to be in the know about what you will get for your money! If this sounds like something you're interested in, follow along to learn the differences between custom-built websites versus templates.
For starters, custom coded sites are engineered for your business in particular and tailored directly towards your business to help it grow. There are two types of template sites, one being a paid template, which is a little less limited in customization than a free downloaded template. These are the lower budget options that some companies choose to use. You should know that there are pros and cons to both options, and depending on the size and needs of your company, there are a few things to consider when choosing a developer.

Pros and Cons
A pro for custom coded websites is that they are uniquely designed for the company's best interests, but a con is that they come at a greater cost than templates. A pro for a template site is that they are easy to set up, and no professional is needed to set it up, but the cons to that are that you are limited in customization. It is exactly that, a template, which means that your website will lack distinctiveness and you won't stand out as well because potentially thousands of other businesses have used that exact same template, many other times. The template sites tend to all look the same, like carbon copy websites that blend into the crowd.
Custom coded sites are not only tailored directly to your business but since there is no template to deal with, you aren't limited in the design. Template sites certainly are easier to set up, with a shorter development period (sometimes much shorter - because it is pre-coded for you, you just have to drag and drop in many template sites) but the problem is, some templates may not work well on all browsers, might not be mobile-friendly, and they may not be search engine friendly. So, even if custom sites will take longer to develop and you need to hire a professional to create your site, remember that you get what you pay for! Custom coded sites that are designed by professionals are designed to be mobile friendly on all browsers, optimize Google SEO, and put you higher in Google rankings. You can read more about mobile-friendly websites here - https://www.w3.org/standards/webdesign/mobilweb
Evaluating Your Proposal
So, depending on what your goals are for your company when deciding to choose your designer, be careful to understand whether they plan to use a template, or build your site from scratch - credible web developers will be clear and upfront about this point! If you're looking for a site that can grow with your company, and that makes your business stand out above the rest, you need a custom coded website. If you don't mind being limited in graphic design because all of your images need to be adapted to fit in areas that are predetermined for you, and limited on navigational capabilities, then a template site may work for your situation. Just keep in mind that some templates aren't especially well made or maintained, security can be an issue in them, and functionality can be limited in template websites. When evaluating proposals for your website, remember, template sites are often significantly less expensive than custom sites and are generally faster to implement, but make sure you are evaluating proposals on more than price! Don't let someone sell you a template site as "custom work", because there is nothing custom about it!
How To Tell If A Website Is A Template or Custom-Built
If you aren't sure whether the company actually builds their own sites or not, you can right-click on their website page, and view their source code to see if a website was created using a template, or if it is custom-built. See how to access their source code on different browsers below:
In Google Chrome
In Google Chrome

Right-click on the website and choose "View source";
Alternatively, hit Ctrl + U

In Internet Explorer, Mozilla Firefox, or Apple Safari

Right-click on the website and choose "View source"
Toward the top of the page, in the paragraph that begins <head>, scan through the code and looks for the "generator" meta tag to see which Content Management System is being used. If the word following /themes/, /template/, or /skins/ in the CSS file is the company name or initials, the site is probably custom-built. If not, it's likely built using a pre-designed template like WordPress, Wix, Square Space, etc.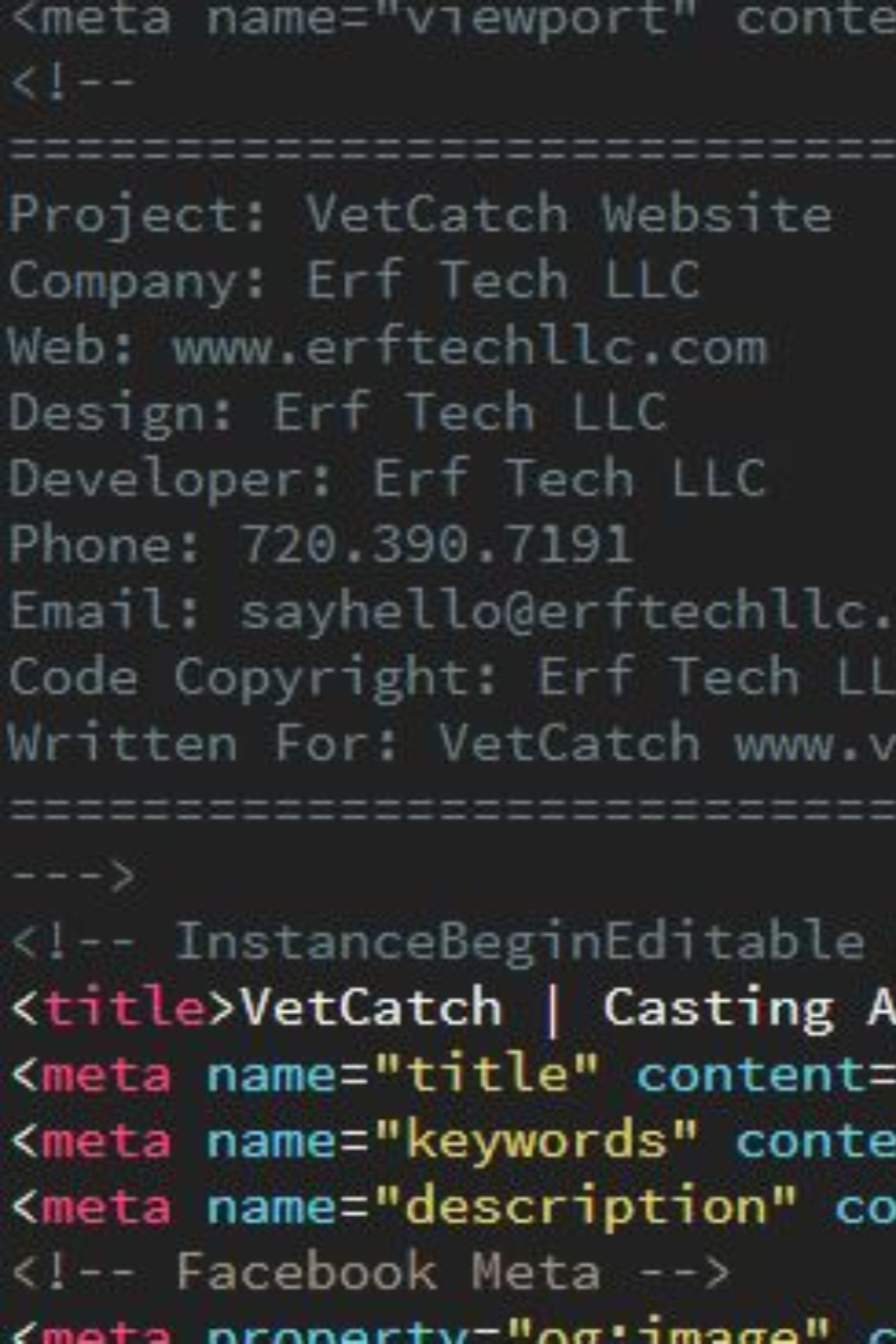 | Custom Website Pros | Custom Website Cons |
| --- | --- |
| TAILORED DIRECTLY TOWARDS YOUR BUSINESS | GREATER COST THAN TEMPLATE |
| UNIQUELY DESIGNED FOR THE COMPANY'S BEST INTEREST | LONGER TIMEFRAME TO CREATE SITE |
| NO TEMPLATE TO CONSTRAIN THE DESIGN | NEED PROFESSIONAL DESIGNER TO CREATE A SITE |
| DESIGNED TO BE MOBILE FRIENDLY, WORK ON ALL BROWSERS | |
| OPTIMIZED SEO AND HIGHER GOOGLE SEARCH RANKING | |
| YOUR SITE CAN GROW AS YOUR BUSINESS GROWS | |
| MAKES YOUR BUSINESS STAND OUT ABOVE THE REST | |
| Template Website Pros | Template Website Cons |
| --- | --- |
| LOW BUDGET | IT'S A TEMPLATE, SO MANY OTHER COMPANIES COULD BE USING IT 1000'S OF TIMES |
| EASY TO SET UP, NO PROFESSIONAL NEEDED | DON'T STAND OUT AS MUCH, LACK DISTINCTIVENESS |
| SHORTER DEVELOPMENT TIME | LIMITED ON CUSTOMIZATION |
| | SOME TEMPLATES ARE NOT SEARCH ENGINE FRIENDLY |
| | TEMPLATES MAY NOT WORK ON ALL BROWSERS, MAY NOT BE MOBILE FRIENDLY |
| | IMAGES NEED TO BE ADAPTED TO FIT IN THE AREAS PREDETERMINED BY THE TEMPLATE |
| | TEND TO ALL LOOK THE SAME, CARBON COPY WEBSITE, BLEND IN WITH THE CROWD |
| | LIMITED IN GRAPHIC DESIGN AND NAVIGATION CAPABILITY |
| | SOME TEMPLATES AREN'T ESPECIALLY WELL-MADE OR MAINTAINED |
| | FUNCTIONALITY CAN BE LIMITED IN TEMPLATE SITES |
Labels: Full Service Marketing, Advertising, Business, Cons, Custom Website, Marketing, Pros, Small Business, Small Business Consulting, Template Website